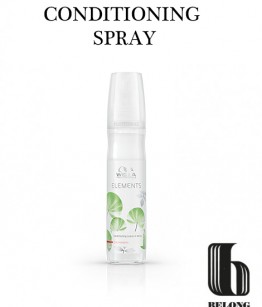 Lightweight paraben free conditioner that strengthens each hair fiber from within, helping repair and preserve hair's natural vitality.
Exists in 200 ml and 1000 ml.
£11.50
Description
Paraben free leave in dual-phase spray that cares and protects hair from day to day stress and gives a gentle hold. Exists in 150 ml.
HOW TO USE:
Shake well and apply (10-15 sprays) on damp hair. Distribute evenly and comb through. Do not rinse out.
TEXTURE:
Lightweight detangling mist