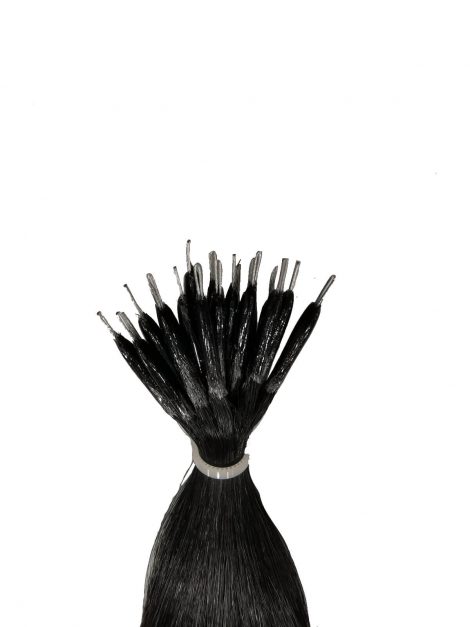 ◦ Type: 7A Supreme Brazilian Hair
◦ Highest Quality Metal Wire
◦ Materials: Finest 100% Human hair.
◦ Weight: 1g x20 strands
Important! Product Type and Length must be selected before you can select a Colour.
£41.60
Description
Nano extensions is one of most popular products of hair extensions.
BELONG 7A Supreme Brazilian Nano Hair  extensions comes with 1g per strand, 20 strands per pack  with highest quality metal wire which is the safest and smallest joint.  Nano hair which can be treated exactly the same as your own hair. As it is made of 100% Brazilian Human hair, it can be cut, straightened and curled. These extensions should last 12 months or longer with proper maintenance and care, everything that you do with your own hair can be done with 7A Supreme Brazilian BELONG extensions.
As part of the top best range in the world, these  Nano extensions have been created from hand selected Brazilian human hair, graded as 7A Supreme. As the hair has been sourced by Belong it is soft to the touch, with a silky straight finish. Thanks to the natural moisture in the hair, the nano hair extensions have a healthy sheen which makes  sure  no tangling. Once the extensions have been applied, you can treat them as you would treat your own hair; use heated styling tools, blow dryers and even cut the hair. However we do recommend using specially designed aftercare products to ensure the high quality of the hair lasts for longer.
This is one of the fastest fast methods to use and it can be removed from the hair without causing any damage using a plier. the drawn of Belong Hair is  greater thickness than many other competitors in the market. This equals thicker, fuller hair extensions without as many bonds in the hair. Each packet includes 20 strands of strands of hair, however we recommend purchasing 6 to 10 packets for full head coverage.
How to use:
Items Needed:
Nano Tipped Straight Remi Human Hair
Nano Beads or Silicone Lined Nano Beads
Bead Loader
Smooth Microclamp Closer Tool
Steps:
1. Carve off a small section with your bead loader.
2. Pull the hair into the bead loader.
3. Slide a nano tube onto the natural hair.
4. Insert the nano tipped hair into the tube on the underside of the natural hair.
5. Crimp the tube into place using your closing tool.
6. Make sure your bond has full rotation with no cross hairs.
7. Repeat the process until you reach your desired style.
Additional information
| | |
| --- | --- |
| Length | |
| Colour | #1 Jet Black), #1B (Off Black), #2 (Dark Brown), #4 (Chocolate Brown), #6 (Medium Brown), #8 (Medium Light Brown), #10 (Light Brown), #18 (Light Ash Brown), #99J (Deep plum), #18B, #20B, #24B, #60B, #613B |